About the cause
To date, the ASZK and the zoo community have combined to raise $97,000 for valuable conservation work in the field! We would love you to organise an event in your area, no matter how big or small! If you are interested in organising an event or would simply like further information about how you can be involved, please don't hesitate to contact our bowling coordinator at bowling@aszk.org.au.
---
Bowling for Fatu Hiva Monarch
This year ASZK will be Bowling for Fatu Hiva Monarch the week of December 8th-15th 2022.
The Fatu Hiva Monarch Project is run by SOP Manu, the Polynesian Ornithological Society. The Fatu Hiva Monarch is endemic to the island of Marquesas in French Polynesia. It is classified as "Critically Endangered" by the IUCN. The decline in the species is due to the colonisation of black rats in the 90's and predation by cats. SOP Manu has led a conservation program since 2008, which aims to save the Fatu Hiva Monarch from extinction through predator control. Actions include the protection of nesting sites from predators, neutering of female cats, monitoring of the population and its breeding, as well as raising the local population's awareness and sustainable development with landowners.
With the species literally on the brink of extinction, numbering less than 20 individuals, SOP Manu is in need of further funding to assist with the current predator control and monitoring programmes.
Recent necropsy results for a dead bird have also returned positive for avian malaria, posing an additional threat to the Monarchs. Future work includes the identification of malaria type, decreasing mosquito
abundance around nest sites, and investigating the potential of ex situ intervention and intensive management.
This is an incredibly worthy cause. We are trying to ensure we get as many institutions taking advantage of a social occasion combined with a fundraising event for a very good cause. The more we can raise the better! Although its called "Bowling for" any type of event is welcome  with events including trivia, BBQ's to archery held for past events. It's up to you!
---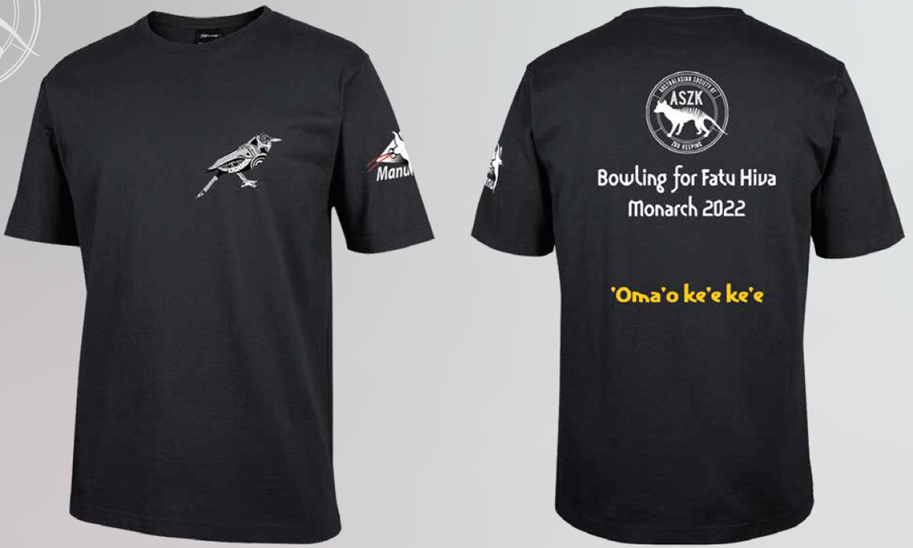 Any questions please email fundraising@aszk.org.au
---
Past Campaigns
Previous events have seen us raise over AUS $97,000 which has been donated to projects dedicated to species in need. View some of our past campaigns below!
Get involved!
This event aims to bring the extended zoo community together to raise money for a species that really could use our help. Together with the wider community, zoos, wildlife parks, nature reserves and aquariums will come together from all over Australasia for a great night of fun and entertainment, all for a fantastic cause.