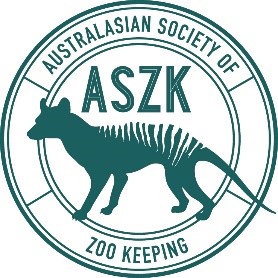 ASZK Annual Conference 22-24 May 2020 Rockhampton
Call for Papers
"Keeper Konnect 4" – connecting to our animals, wildlife, public and connecting public with wildlife.
You are invited to submit an abstract to present a paper, poster or workshop related to zookeeping or the conference theme.
Abstracts for oral and poster presentations should be no longer than 600 words in MS Word® format.
If you would like to lead a workshop which focuses on developing animal keeper skills that include but are not limited to safety, husbandry, enrichment, welfare, ethics, training, or enclosure design, please send a short description of the workshop along with an explanation of your expertise in this area.
The abstract should include:
The paper or poster's title
Presenter's name, title and a short biography and a photo (attached separately)
Presenter's institution
Presenter's email address
No more than 400 words summarizing the intent of the paper.
Presentation of papers must not exceed 15 minutes.
A complete copy of the presentation paper suitable for publication (in Word format) must be submitted at the time of the paper presentations. Please ensure graphics are submitted as separate graphics files (i.e jpeg, tiff) and are of the highest possible quality.  Full presentation papers will be published in upcoming issues of "Thylacinus".
Please submit abstracts to Liz Romer – slromer@bigpond.com or eo@aszk.org.au
Submissions close 15 March 2020.